Request a Custom Craftworks Catalog
We are proud to support our local AMTA Oregon Chapter!
As Custom Craftworks continues to grow and evolve, we will always be dedicated to the highest quality of workmanship, innovation and longevity. Thank you for putting your trust in our products and for supporting your local, Oregon-based massage and spa company!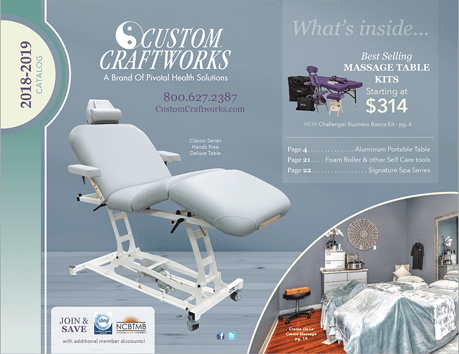 Click here to learn more ABOUT US.